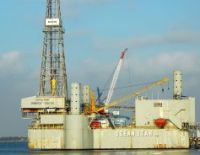 AMACO is established with a group of talented and dedicated professionals having rich experience in the field of service and supply. Today we are one amongst the fast growing business houses in UAE, branched out to various business segments.

We are dedicated in supplying our customers in the Oil, Gas, Water & Power Industries with high quality materials and equipments.
AMACO is registered with the following Companies:
ADNOC

ADCO

ADGAS

TAKREER

ZADCO

ESNAAD

GASCO

NDC

ADMA

ADWEA

ADDC

TRANSCO

FERTIL
AMACO have been established in order to cater materials, equipments and machinery requirements of the oil/gas operating companies in Abu Dhabi as well as to other corporate entities like Government Utility Companies and Construction Contractors.